About O.C. Cluss
A privately owned company, the O.C. Cluss Group's day-to-day operations are run by brothers Christopher Cluss and Michael Cluss, upholders of both the Cluss name and the Cluss philosophy. When you work with Cluss, you can count on above-and-beyond service and superior product lines. We are a local lumber and building materials supplier, insulation contractor, kitchen remodel design team, installation services group, and more.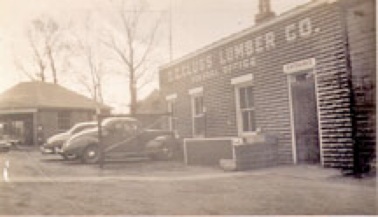 The O.C. Cluss Advantage:
Client-Focused Accommodations
Contractor yard offices open Monday through Friday at 7 a.m.
Free building material estimates
Inventory and Delivery Assurance
$9 million inventory in stock for immediate pickup or delivery
Free next-day delivery direct to your jobsite
Boom truck services for upper-level job materials delivery
Knowledgeable Sales Staff
Well-trained team members with extensive experience in the building business
Outside sale staff for jobsite support and consultation
Specialized Builder Services
In-store charge accounts with favorable credit terms
Itemized, per-job monthly account billing
Fast and accurate computer-aided blueprint takeoffs
Free computerized kitchen and deck design
From Getting Started to Going Big:
The O.C. Cluss Story
Founded in in 1918 in Uniontown, PA by Otto Charles (O.C.) Cluss, O.C. Cluss was incorporated a year later with O.C. elected president and general manager. After 40 years at the helm, O.C. turned the reins over to his sons, John and Charles, and brother-in-law, C.J. Barnes.
The new leadership of the 1960s established O.C. Cluss as a significant western Pennsylvania construction and building materials supplier. As Charles' sons began entering the picture in the 1970s, company growth continued and O.C. Cluss evolved into the major regional lumber and building materials supplier it is today. The company remains privately owned and family operated.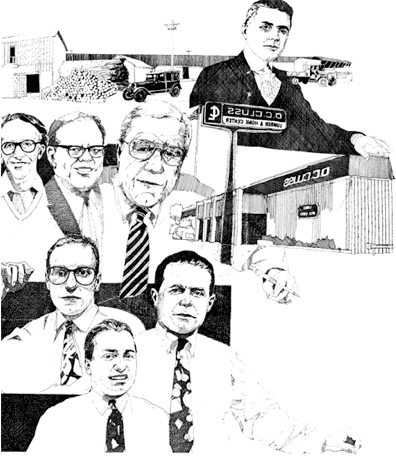 1972
Modern Home Center Opened
1986
Second Yard Opened in Greensburg, PA.
1990
Third Yard Opened in Aliquippa, PA.
1997
West Virginia's Brown Lumber Yards Purchased, with Locations in Fairmont and Summersville
1997
Modern $3 million Pro Yard and Distribution Center Built in Pleasant Valley, WV to replace Brown's Fairmont Yard
2001
Expansion Into Oakland, MD with the Purchase of Fred E. Beachy Lumber
2002
Cluss Professional Installation Services Launched in Uniontown
2005
$3.5 million Pro Yard and Door Shop Facility Built in Oakland, Replacing Original Facility
2006
Acquired Fox Glass Company, a Uniontown, PA Commercial Contract Glazing and Architectural Aluminum Specialist
2019
O.C. Cluss Uniontown Announces Shift From Supply Yard to Complete Retail Remodeling and Kitchen and Bath Design Services
Today
O.C. Cluss Remains a Firmly Established Major Regional Supplier while Continuing to Expand and Discover New Niches in the Industry
Our Service Area
O.C. Cluss operates out of hubs in Pennsylvania, Maryland and West Virginia, offering an extensive service area.
Find your nearest location and get started on your project today.